Home
>
News
>
Event news
>
New Bioracer speed suit dominates at World Championship time trial events
Address:

No.88 Heyuan Road,China Bicycle Industry Zone, Wuqing District, Tianjin, China.
New Bioracer speed suit dominates at World Championship time trial events
New Bioracer speed suit dominates at World Championship time trial events
Following the five time trial events at this week's World Championships, athletes wearing the speed suits totalled eight out of fifteen medals and three out of five gold medals across the junior, U23 and elite male and female time trials.
Bioracer's Speedwear Concept speed suit is brand new for the 2018 Innsbruck/Tirol World Championships and is the next development on from the speed suit from the Rio Olympics, which saw both Tom Dumoulin and Anna Van Der Breggen medal in the time trial
Greg Van Avermaet (Belgium) and Van Der Breggen (Netherlands) also won the men's and women's road races, respectively, wearing specially designed Bioracer one-piece suits for the humid conditions in Brazil.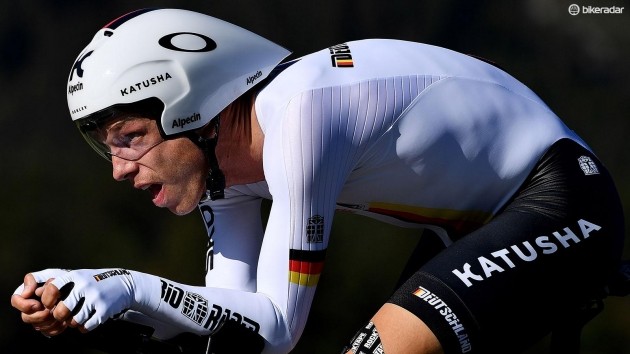 All of the Bioracer Speedwear Concept suits for the 2018 World Championships are customised and tailored in sizing and shape for each individual athlete.
Speaking to Cyclingnews, Bioracer's Liaison Officer Jon Wiggins explained the speed suits further: "The panels [on the speed suits] are contoured to the body and are made of a combination of New Monica and Stripe Aero fabric.
"The main fabric has been slightly modified with Speedsilk, a fabric technology that improves the aerodynamics of regular Lycra fabric. The sleeves have new and improved aerodynamics, the leg grippers are now woven into the fabric and zips are on the back."
Bioracer is based in the east of Belgium, near the homes of Ridley Bikes and Lazer Helmets.
The Flanders Bike Valley Wind Tunnel is used and funded by the three companies, alongside investment from the Belgian government and the European Union.
"All our developments are done with our in-house designers," Wiggins added. "We obviously do a lot of work in our wind tunnel and our protolab is full time testing and developing the latest generation to support the athletes."
The new speed suits also have a new Bioracer Smooth Evapor seat pad, a 3D webbing that offers greater support with less density than a traditional pad.
Ellen Van Dijk (Netherlands) and Laurens De Plus (Belgium) each wore suits with the Evapor pad on the outside of the speed suit. Offering more grip and improving stability while in a time trial position.
The multi-layer pad has a smooth top layer, two foam layers and an Evapor layer, which offers an anatomic shape without the use of glue or thermoforming and available in male- and female-specific shaped pads.
The pad is also ergonomically shaped, wicks moisture, anti-bacterial and has size-specific alignment.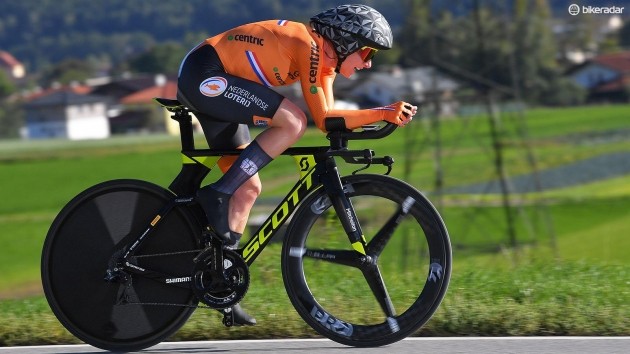 A secret to success or strength in sponsorship choice?
Bioracer's success on the world and the Olympic stage is something the company can be proud of. However, whether the company's clothing can be isolated and attributed to this success is another question.
Belgium, Germany and the Netherlands have had a long history of success in cycling. They also have some of the strongest youth development setups and an extensive infrastructure in place for their elite riders.
Wiggins responds to this by saying: "We estimate that we are three years ahead of the competition. We see many competitors copying what we are doing, which makes us feel very strong in the market; for example, the stripe technology used on our arms.
"It is clear we have a number of top nations and teams that user our performance wear."
Keeping the data information quiet, Wiggins added: "Our technology is backed by strong science and we are confident we can keep ahead of our competitors.
"Whether it's cooling, thermal, waterproofing, aerodynamics or comfort, we feel that we have the edge on others at Bioracer with our dynamic team."
Please send your message to us